Finding the Right Venue
Choosing your venue can be a daunting task, for a start where do you want to have it, in your hometown, out of town? A function room in a hotel, a marquee, a restaurant, a resort, on Sydney harbour or maybe water views?
Eloping? Why pay more and get married in the registry office? Perhaps you would like to say what we need to and simply sign the paperwork? No frills, no fuss, just the legal essentials for marriage. You may pay less and the wedding ceremony can be anywhere you wish!
Be flexible. The hottest venues are booked 12-18 months so be prepared to be flexible when it comes to picking a date and a day. If you are set on a particular venue and you won't wait a year or two then think about the possibility of a Sunday or mid-week wedding reception.
Negotiate price. Saturday is always going to be the most popular and expensive day. It's easier to negotiate price with a venue on a Sunday, Thursday or Friday evening.
Ask the right questions. Find out exactly which function room will be yours for the reception, are you able to use features of the venue such as gardens or pools as the backdrop to your photos. Are there any other weddings or events taking place at the same time as your wedding? (Nothing is worse than a crossing of brides), is there a wet weather plan in place.
Creature comforts. If you are having a cocktail reception has a few chairs and tables for people to sit at and rest drinks on. Also take into consideration your older guests who will need to sit most of the event.
Guest transport should be a consideration if your ceremony is not in close proximity to the reception. Unless everyone is driving be sure transport such as cabs are readily available for your guests if not consider hiring a bus.
Interim venue. If you have more than a 1 hour gap between the ceremony and the wedding reception be sure to offer another venue for your guests to have cocktail hour. It could be at the reception venue itself in the bar away from the reception room or perhaps at the local pub or club.
Consider the kiddies. If small children are invited, make sure the venue has high-chairs and can serve "kiddies meals" – a few entertaining toys or a drawing desk would be much appreciated by all mums. You may even consider employing a baby sitter who can entertain the kids.
In house wedding coordinator. If your chosen venue has a wedding coordinator, work with them on planning your wedding – they will have experience and knowledge of how the venue functions best. Make sure they share the same vision as you do for your wedding day.
Get it in writing. When you have chosen your venue, make sure you get confirmation of everything in writing. Read the fine print before signing off on anything and don't be shy to discuss any changes or additions to the confirmation/ booking form that you may wish to make.
Cinderella's Wedding Day Pumpkinitis. To avoid having overtime and loadings added to your bill at the end of the night, be sure that you stick to the schedule and depart before the clock strikes the hour.
Venues for your ceremony
Why pay more and get married in the registry office? You may pay less and the wedding ceremony can be anywhere you wish! Please see the list below for some ideas and websites by popular Council and Government areas that may assist you in selecting your venue. They may have some requirements in booking the venue so I encourage you to look into any conditions and costs involved in booking. Always remember the safest thing anyone can do is check twice do it once!

The list below may assist you with some venue ideas depending on the location you are looking at. The Council websites provide information on Parks and Reserves available in there areas and and any relevant requirements, restrictions and how you may go about booking them for your ceremony.
Royal Botantic Garden Sydney, The Blue Mountains Botanic Garden Mount Tomah and The Australian Botanic Garden Mount Annan – If you are looking to book you can find the booking request form along with other specific information on these locations below.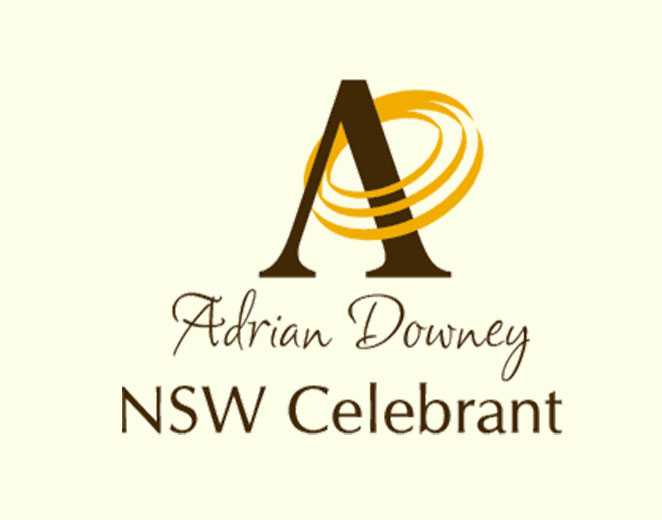 Forms
You can Upload a File, arrange a meeting to have a chat about your ceremony at a date, time and place convenient, make a payment, submit your notice of intended marriage details or make a booking using the forms below.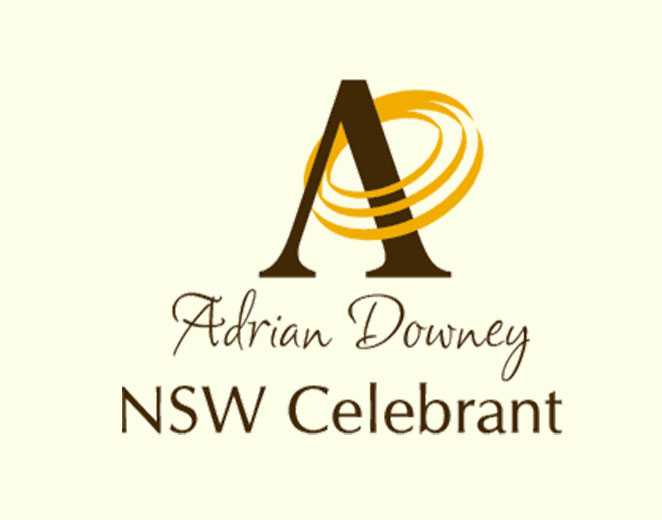 Contact Me
Please select one of the contact options below and let's get in touch.
Do you need quality suppliers to assist in the set up of your venue for your ceremony, to capture your special day or any other wedding requirements? If so please check out my Links & Partners page for many quality suppliers to assist in making your day special.
Feel free to also make a comment or send a message in My Guestbook.

My Guestbook
My Calendar
Based on 2 reviews
Claire Verlander
00:19 10 May 21
Adrian helped us create our perfect day, to get married on the cliffs in Clovelly. He guided us through the whole

...

process, clearly explaining everything every step of the way. It was a beautiful ceremony and lovely day for all.

read more
nikhil karale
22:14 13 Jul 20
Adrian was professional, easy going and patient. He is a great human being and always made sure things things go right

...

on the most important by planning it well with us and working towards making it happen.. Definitely recommend him without any doubts

read more
See All Reviews