Testimonials
I take great pride in my work as a celebrant and it is always good to receive letters and e-mails of thanks. All my clients receive a link to complete a short feedback survey online. Please find a collection of testimonials received from the many ceremonies performed by NSW celebrant Adrian Downey.
Also thank you to all those couples who take the time to leave feedback, leave a review with Easy Weddings, Word of Mouth, Google or to vote for me in the Australian Bridal Industry Academy (ABIA) or the Local Business Awards. If you wish to leave a comment or sign my Guest Book please visit My Guestbook page.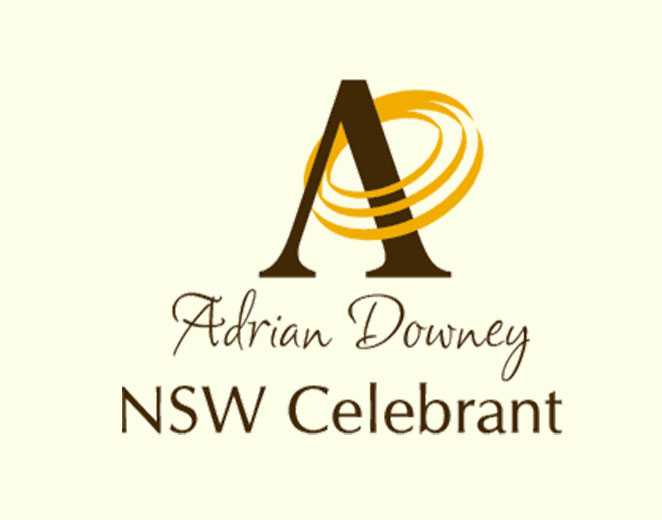 If you would like to get in touch, you can Contact Me or use my meeting request form to arrange an obligation free meeting to discuss your ceremony requirements. You can also send me an instant message to chat if available or use the Quick Contact Form. I would be very happy to get together with you to provide more information and answer any questions you may have.
Antonella & Alex
Adrian, Apart from the day we met, our wedding was the best day of our lives thanks to you! Alex and I would sincerely like to thank you for a beautiful wedding ceremony, we couldn't have made it what it was without you. We thank you for being the kind hearted man that you are, the ceremony blew all our families and friends away. It was a very special and nervous day for the both of us, and you made us feel so comfortable and at ease.
From the moment I walked down the aisle I knew you would be there to guide me in all the right directions, and with all the support and knowledge you gave us it all felt so right. Nothing was ever too hard for you, you were always there if we needed any advice and you are just a natural. Many thanks to your wife for the music through the ceremony, and we were so surprised when we arrived back from our honeymoon, to find a dvd you composed of the day, we were blown away".
Jane & Corry
Dear Adrian, Thanks, Adrian for conducting a beautiful ceremony for us. We could not have been happier with the way it went. All our family and friends were also extremely impressed with your friendly professionalism – particularly my dad (Father of the Bride), which has to be one of the highest commendations :). Regards.
Dale & Chris
"Both Dale and I thank you for making our day special. Your professionalism, warmth, humour and ability to adapt to the challenging conditions (weather) was amazing. You turned our simple wedding ceremony into a humbling and inviting event for us, family and friends. Thank you for everything – both Dale and I thank you".
Bettina & Adam
Adrian is a true professional. He always made himself available and greatly assisted us in putting together a personalised ceremony. Though I was very emotional, Adrian stayed calm. He is clearly very experienced and well practised. Thank you so much Adrian for making our day so special!
Kathy & Levi
"Adrian was amazing. I would highly recommend Adrian as he made us feel comfortable and we knew that he had everything organised. Adrian was very professional and also friendly. We couldn't speak more highly of Adrian. Thank you for being a part of our special day."
Ashley & Daniel
"Adrian was the perfect celebrant! Not only did he make our ceremony special and perfect but his overall service throughout the whole wedding process was perfect! He did not even mind me asking the same questions over again to reassure myself I knew the answers! I would definitely recommend Adrian to others and we could not have imagined our day being officiated by anyone else~ Thanks so much Adrian!!!!"
Diana & Saso
Thank you for a beautiful ceremony, we both are very happy and fortunate to find such a perfect celebrant for our wedding from our pile of wedding magazines. Adrian was very professional, responsive & punctual. Excellent service with an affordable price. No headache or hassle throughout the whole planning process. Its been a pleasure to deal with him, hopefully we meet again in the future (not for a second wedding of course). Overall highly recommended!!!
Coleen & Michael
Thank you Adrian for helping make our day absolutely perfect! The ceremony was exactly what we were hoping it would be and everything ran so smoothly. Also, thank you for all of the additional and useful information and samples you provided to help us plan our ceremony. You were always easy to reach via phone or email and you always responded promptly.
Thank you again for being part of our special day.
Leigh & Peter
Peter & I were blessed to have Adrian as our celebrant. He made all our dreams come true, guiding us through our ceremony. I would definitely recommend Adrian to anyone looking for a wonderful celebrant.
Ashleigh & Andy
Absolutely fantastic! You were so willing to help with anything we asked and made sure we had the ceremony that we wanted.
Donna & Bryce
Adrian was so in tune to our wedding ceremony needs. Adrian tailored our wedding to suit us and took care of everything. We can't recommend Adrian highly enough!
Melissa & Aaron
Adrian is such a pleasure to work with. So prepared and organised. Well presented and very well mannered. He provided so much material for us to go through which helped us prepare our ceremony easily. We had an amazing day, we highly recommend Adrian!
Amy and Stephen
Adrian was amazing! We couldn't have asked for a better celebrant. Adrian was extremely approachable and willing to work around our busy schedules. He walked us through the entire process and made sure that we felt comfortable with every bit of our ceremony.
Samantha & Nick
Adrian was a great celebrant. Professional yet personable and friendly. Everything went very smooth from our initial meeting all the way through to our big day. Thank you very much Adrian, we both appreciate your excellent service.
Emily & Kurt
Thank you so much Adrian for conducting our wedding ceremony. We were able to customise our ceremony so that it suited us and reflected us as a couple.The ceremony ran so smoothly and we thoroughly enjoyed it.
Maria & Christian
We are very happy with the service you provided. You gave us lots of examples to prepare our own script which was great, you followed up promptly on all our queries and you were very flexible with location and all the requests we had. The sound system was also great. All this with a very reasonable price compared to most celebrants. The ceremony was very beautiful and we felt very comfortable all the time. Everyone said how good of a job you did. You truly exceeded our expectations.
Rebecca & Juan
Adrian was amazing! He answered all of my million questions, was extremely organised, professional, confident and supportive. He also made both of us feel very calm and at ease as he organised everything for the ceremony!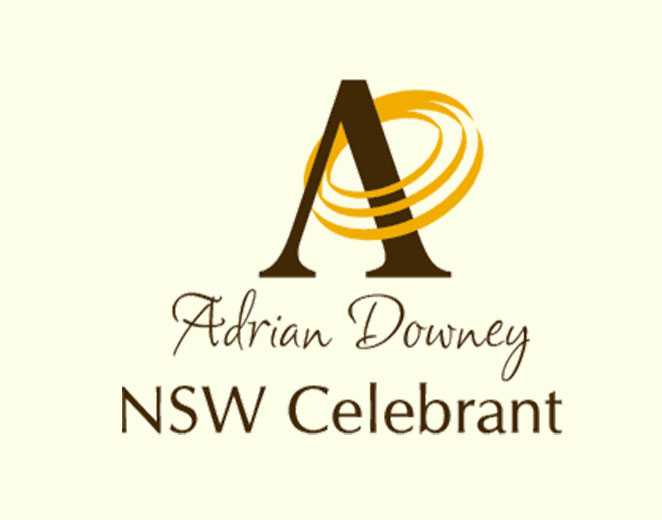 Contact Me
Please select one of the contact options below and let's get in touch.
Based on 2 reviews
Claire Verlander
00:19 10 May 21
Adrian helped us create our perfect day, to get married on the cliffs in Clovelly. He guided us through the whole

...

process, clearly explaining everything every step of the way. It was a beautiful ceremony and lovely day for all.

read more
nikhil karale
22:14 13 Jul 20
Adrian was professional, easy going and patient. He is a great human being and always made sure things things go right

...

on the most important by planning it well with us and working towards making it happen.. Definitely recommend him without any doubts

read more
See All Reviews
My Guestbook
My Calendar