Frequently Asked Questions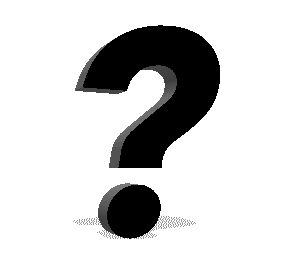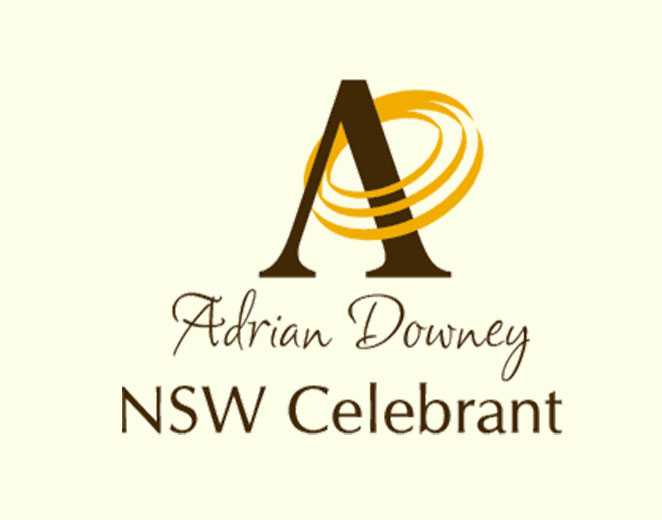 Below are some answers to many Frequently Asked Questions (FAQ's). If your question is not answered here or you cannot find an answer on my website please Contact Me as I will be happy to provide further information and answer any questions you may have. If you would like to request a meeting to catch up and discuss your ceremony you can use my meeting request form to select a convenient date, time and place.
Q. How can we check if you are available on our chosen date❓
A. You can either check my availability by viewing , you can Contact Me by completing my contact form, or chat with an instant message if available. I will reply with my availability and further information.
Q. Where can we get married or have our ceremony❓
A. Your ceremony can be anywhere. Please see Venue Tips for some ideas and tips for possible ceremony locations, information, tips and venues.
Q. Where can we find more information about your fees and payment options and services❓
Ceremonies & Information
A. More information about my fees and an overview of my services can be found on my PDF fact sheets which you can download and print out (select the type of ceremony):
Please select the ceremony type below for more information on the type of ceremony you are interested in.
Information on payment options can be found on my Payments page. Credit card and PayPal payments can also be made on the Payments page. A copy of the Service Agreement Terms & Conditions can be found by clicking on the link. Terms and Conditions and service agreement.
Q. Due to our circumstances we need to give less than one months notice of our intended marriage. Are we able to do this❓
A. Yes, this can be done; you need to submit a request for approval for "shortening of time for notice". There are five categories for approval based on your circumstances, these are:
Employment–related, or other travel commitments
Wedding or celebration arrangements,or religious considerations
Medical reasons
Legal proceedings, and
Error in giving notice.
You still need to submit your Notice of Intended Marriage to me and you will need to seek approval from a "Prescribed Authority".
Click here to find a "Prescribed Authority"
Q. What do you mean by giving one month's notice❓
A. The Marriage Act 1961 requires the parties to an intended marriage to give the authorised celebrant at least one month's written notice prior to the solemnisation of the marriage. This notice is known as the Notice of Intended Marriage form.
The term 'month' is defined in the Acts Interpretation Act 1901. The Acts Interpretation Act was recently amended by the Acts Interpretation Amendment Act 2011. From 27 December 2011, section 2G of the Acts Interpretation Act provides that in any Act, 'month' means a period:
starting at the start of any day of one of the calendar months; and
ending:
immediately before the start of the corresponding day of the next calendar month
or if there is no such day – at the end of the next calendar month.
Q. How can we lodge the Notice of Intended Marriage Form (NOIM)❓
A. The Notice of Intended Marriage Form (NOIM) can be lodged with me in the following ways:
In person
Scanned and emailed to me
Faxed to me
If sent by email or fax the originals are required to be produced to me prior to the marriage ceremony taking place.
Notice of Intended Marriage Form
For more information and lodgement options please visit the Notice of Intended Marriage page.
Q. Can we transfer our Notice of Intended Marriage (NOIM) to you❓
A. Yes you can. If you have completed the Notice of Intended Marriage (NOIM) form with the Registry of Births, Deaths & Marriages or another Celebrant (whether a Religious or Civil Celebrant) and decide that you would like another Celebrant to perform your ceremony you can request that the Notice of Intended Marriage (NOIM) form be transferred. If time permits it may be just as easy to commence a new one however if within the one month this can be transferred upon request.
Q. I am over 18 however my partner is only 17, can we still get married❓
A. Under the Marriage Act 1961 a person is of marriageable age once they reach 18 years. Under section 12 of the Act, a person between 16 and 18 years of age may apply to a judge or a magistrate in a State or Territory for an order authorising him or her to marry a particular person of marriageable age. The Act does NOT permit, under ANY circumstances, a marriage where BOTH parties are under marriageable age. In addition to the court order it is also necessary to obtain the consent of parents / guardians to the marriage.
Q. What documents do you need to sight❓
A. I need to see your birth certificate or your passport if you were born in Australia. If you were born overseas, I need to see either your birth certificate (translated into English) or an overseas passport. If born overseas and you do not have AND are unable to obtain either of the documents above you will need to complete a Statutory Declaration. Please Click Here for more information on Statutory Declarations. Also if you have been married before, proof of divorce (divorce certificate from the Court) or in the case of death of previous spouse a death certificate.
Q. Who can act as witnesses for the ceremony and sign the marriage documents❓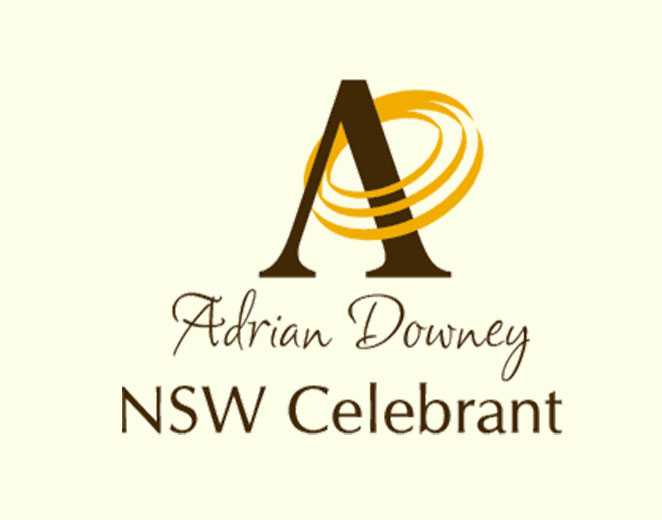 A. Traditionally the witnesses are usually a best man and a bridesmaid. However the witnesses can be any two persons who are present at the ceremony and who are, or appear to the person solemnising the marriage to be, over the age of 18 years. These are the persons who will sign the marriage certificates in their capacity as the witnesses to the marriage. Arranging for the attendance of witnesses at the marriage ceremony is the responsibility of the parties to the marriage.
Q. Do you provide options for the ceremony wording and vows❓
A. Yes, I provide sample ceremony material to assist you in putting your ceremony together. Couples have access to my Resources login area to access and download sample ceremony material, ceremony format, sample readings and sample vows to assist in putting the ceremony together. Their are some things that must be said under the Marriage Act 1961 for a wedding ceremony and these are clearly indicated in all samples. You can view a ceremony format with some options Ceremony Format.
Q. How do I go about changing my name after the wedding❓
A. Your marriage will be registered on the day of or the day after the ceremony as I am able to register online with Births, Deaths and Marriages. See the link here for After the wedding You can also visit my Information page for more information on obtaining your certificate from Births, Deaths and Marriages.It is generally accepted that the bride or groom may choose one of the following family name options following marriage:
Retain your existing family name
Adopt spouses family name
Adopt a combination of your family name and your spouse's family name with or without hyphens.
Q. I have been married before and you need to site my certificate of divorce. How do I obtain a copy of my divorce certificate❓
A. Visit the Federal Circuit Court website here for information on proof of divorce and obtaining a certificate of divorce.
Q. What is the difference between marriage certificates? I have been told that you present us with one on the day? How do I obtain a copy of the registered certificate from Births, Deaths & Marriages❓
A. You will receive a presentation certificate on the day. While this is a legal document it cannot be used to have certain documentation, e.g. drivers' licence or passport etc., changed to your married name. You will need to apply for a registered copy of your marriage certificate from Births, Deaths & Marriages. I register your marriage online the same day as the ceremony; therefore please visit my Information page for an application form and more information on marriage certificates.
Q. We are overseas and wish to get married in Australia. Are there any special requirements and where can we find more information❓
A. Many people from overseas wish to get married in Australia. Please find the answers to many questions regarding overseas couples getting married in Australia on my couples from overseas wishing to marry in Australia Overseas Couples.
I can accept a Notice of Intended Marriage form as long as at least one of the parties to the marriage has signed it if the signature of the other party cannot be conveniently obtained. If you require information or advice on obtaining a visa for a party who resides outside Australia, please see the Department of Home Affairs.
Witnesses – Their must be AT LEAST two persons present at the ceremony as witnesses who are over the age of 18 years. This is the responsibility of the parties to the marriage.
Some couples from overseas countries, who marry in Australia, require an Authentication or an Apostille Stamp to placed on the registered copy of their Marriage Certificate issued by Births, Deaths & Marriages. To determine if you require an Apostille or Authentication stamp follow the link to Smartraveller or the Department of Foreign Affairs & Trade . Certain countries require this before they recognise an Australian marriage certificate as a legal document.
Q. I was married overseas, is my marriage recognised in Australia and do I need to register my marriage in Australia❓
A. Part VA of the Marriage Act 1961 (Part VA—Recognition of foreign marriages) contains the rules for recognition of marriages entered into outside Australia under Foreign laws. In general, if the marriage is recognised as valid under the law of the country in which it was entered into, at the time when it was entered into, the marriage will be recognised in Australia as a valid marriage. This is the case whether or not the marriage involves Australian or non-Australian citizens. The following marriages will not be recognised under the rules; where one of the parties was already married to someone else; where one of the parties was under marriageable age; where the parties are in a prohibited relationship, where the consent of one of the parties was not a real consent due to duress or fraud, mistake, or mental incapacity.
The Marriage Act does not provide for overseas marriages to be registered in Australia.
Forms
You can Upload a File, arrange a meeting to have a chat about your ceremony at a date, time and place convenient, make a booking, make a payment or complete and send me Notice of Intended Marriage details using the forms below.
Contact Me
Please select one of the contact options below and let's get in touch.
Based on 2 reviews
Claire Verlander
00:19 10 May 21
Adrian helped us create our perfect day, to get married on the cliffs in Clovelly. He guided us through the whole

...

process, clearly explaining everything every step of the way. It was a beautiful ceremony and lovely day for all.

read more
nikhil karale
22:14 13 Jul 20
Adrian was professional, easy going and patient. He is a great human being and always made sure things things go right

...

on the most important by planning it well with us and working towards making it happen.. Definitely recommend him without any doubts

read more
See All Reviews
Need a NSW Justice of the Peace (J.P)?
Find one here. Just enter your postcode to search your local area. JP Search